That's why we're proud to offer ultrasound services as part of our diagnostic capabilities. If your pet needs an ultrasound in San Marcos, we are here for you and would be honored to be entrusted with your companion's care.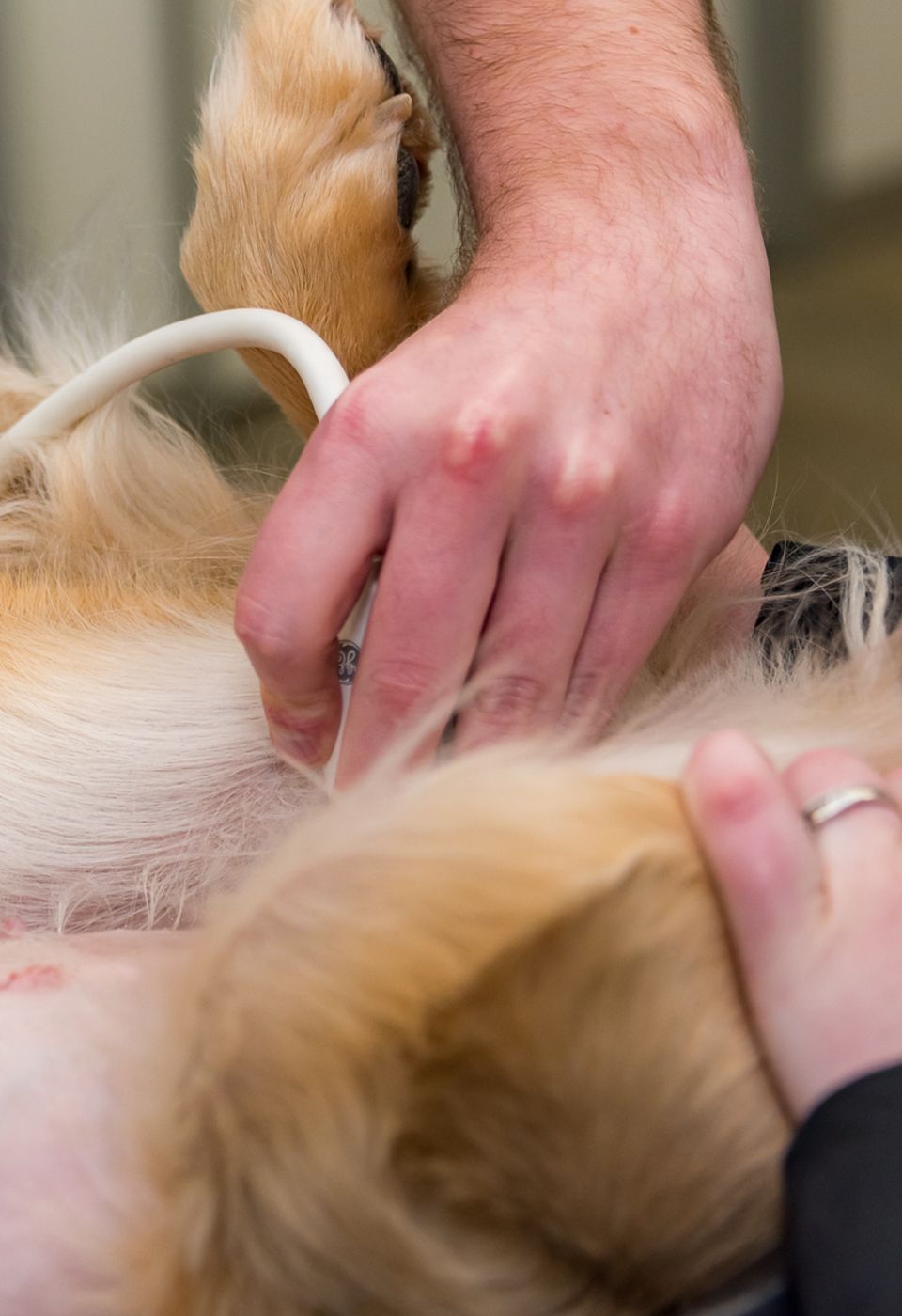 What is an
Ultrasound?
An ultrasound is a non-invasive diagnostic tool that uses high-frequency sound waves to create images of the inside of the body. It's commonly used to examine the internal organs, such as the heart, liver, and kidneys, as well as the reproductive system. It can even be used to watch the heart as it beats in real time.
What Conditions Can
Ultrasounds Diagnose?
Ultrasounds can be used to diagnose a wide range of conditions in pets, including:
Heart disease
Liver and kidney disease
Pancreatitis
Bladder stones
Tumors
Pregnancy
How is the Ultrasound Procedure
Performed?
The ultrasound procedure is performed on an outpatient basis, and typically takes 30-60 minutes. Your pet will be placed on a table, and a small amount of gel will be applied to the area of the body being examined. The veterinarian will then use a handheld probe to scan the area and create images. The entire process is completely pain-free and non-invasive.

After the procedure, your pet will be able to go home and resume normal activities. Your veterinarian will review the images and discuss the findings with you, including any recommended follow-up care.
Pet Ultrasounds in
San Marcos
If you have any questions about ultrasound services at East & West Animal Hospital or if you would like to schedule an appointment for your pet, please don't hesitate to contact us. We're proud to offer pet ultrasound in San Marcos, and our team is dedicated to providing the best possible care for your furry friend.
East & West Animal Hospital performs ultrasound procedure for dogs and cats in San Marcos, Rancho Santa Fe, Oceanside, Vista, Fallbrook, Escondido, Carlsbad, Encinitas, La Jolla, Temecula, and San Diego County.