That's why we offer a range of services, including pet dental radiographs and extractions in San Marcos in addition to our routine dental exams and cleanings. With these services, you can save your four-legged family member from the often-painful implications of poor oral health.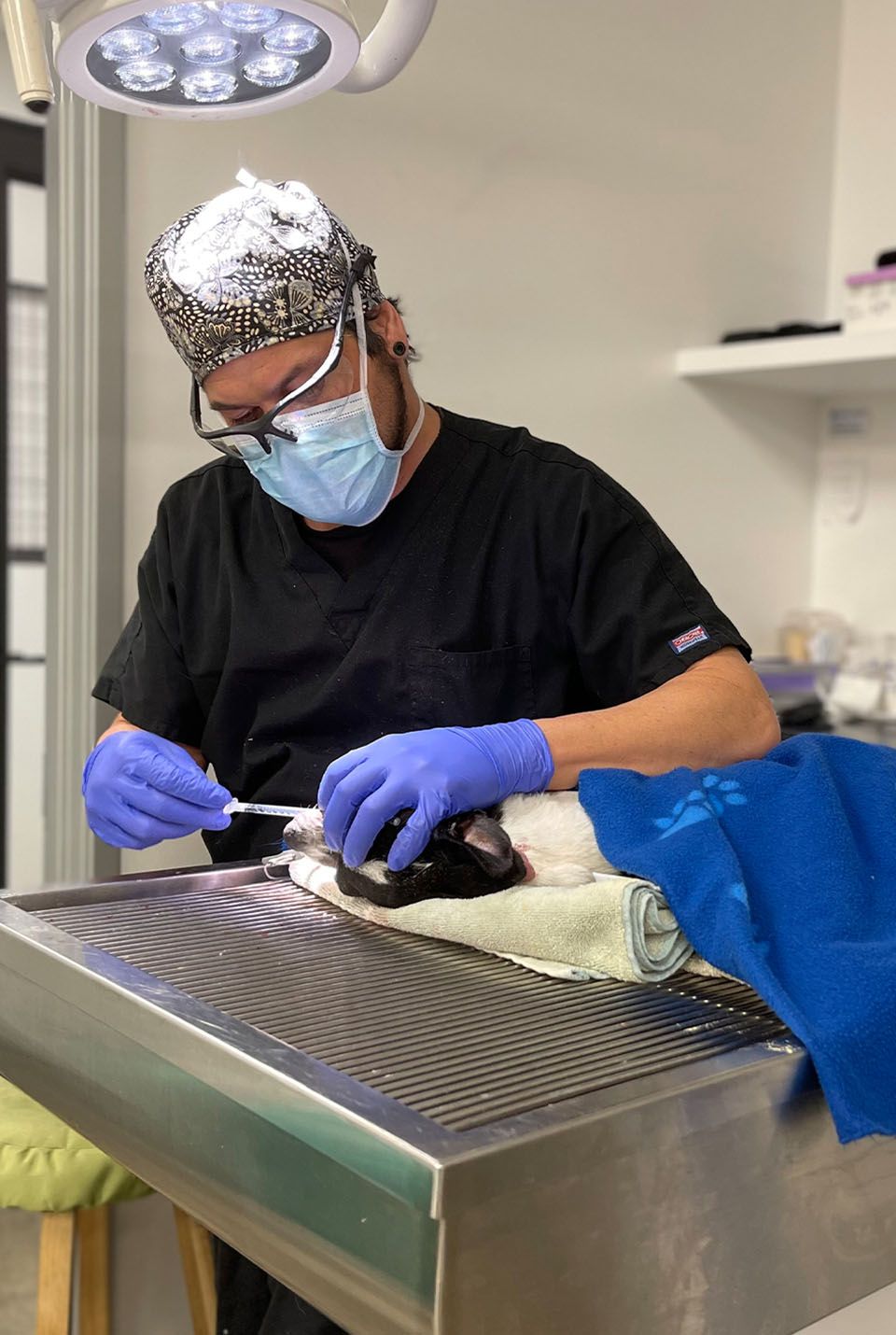 Dental
Radiographs
Dental radiographs, also known as dental X-rays, are an important diagnostic tool in veterinary dentistry. They allow us to see the internal structure of your pet's teeth and jaw, including any underlying issues such as tooth decay, abscesses, or tumors.

Our state-of-the-art equipment allows us to take high-quality radiographs quickly and safely, with minimal discomfort for your pet. Radiographs are typically taken under sedation or general anesthesia, as this allows your pet to remain still during the procedure and reduces the risk of any movement blurring the image.

Extractions
In some cases, dental extractions may be necessary to treat advanced dental issues or to remove diseased or damaged teeth. Our team is trained in the latest techniques for performing extractions safely and efficiently, minimizing any discomfort for your pet.

We use the most advanced anesthetic protocols to ensure your pet's safety and comfort during the procedure. After the extraction, we will provide pain management medication to help your pet recover comfortably and quickly.

Aftercare
After the procedure, it's important to follow the aftercare instructions provided by our team to ensure proper healing and to prevent any complications. This may include feeding a soft diet, providing pain medication, and avoiding any rough play or activity for a period of time. If you have any questions about caring for your pet following a dental procedure, please do not hesitate to ask.
Dental Radiographs and Extractions in
San Marcos
We understand that the thought of your pet undergoing dental radiographs or extractions can be stressful. That's why our team is here to answer any questions you may have and to provide you with the support and guidance you need to make the best decision for your pet.

Please don't hesitate to contact us to schedule a consultation or to learn more about our pet dental services, including dental radiographs and extractions in San Marcos. At East & West Animal Hospital, we're committed to providing the highest quality of care for your furry companion.

East & West Animal Hospital performs dental radiographs (x-rays) and extractions for dogs and cats in San Marcos, Rancho Santa Fe, Oceanside, Vista, Fallbrook, Escondido, Carlsbad, Encinitas, La Jolla, Temecula, and San Diego County.