At East & West Animal Hospital, we offer platelet-rich plasma (PRP) treatment in San Marcos for pets to promote healing and reduce inflammation. PRP therapy is a cutting-edge treatment option that utilizes the healing properties of a pet's own blood to promote healing and recovery. We are thrilled to offer this state-of-the-art technology in-house and would love to have your pet as a patient.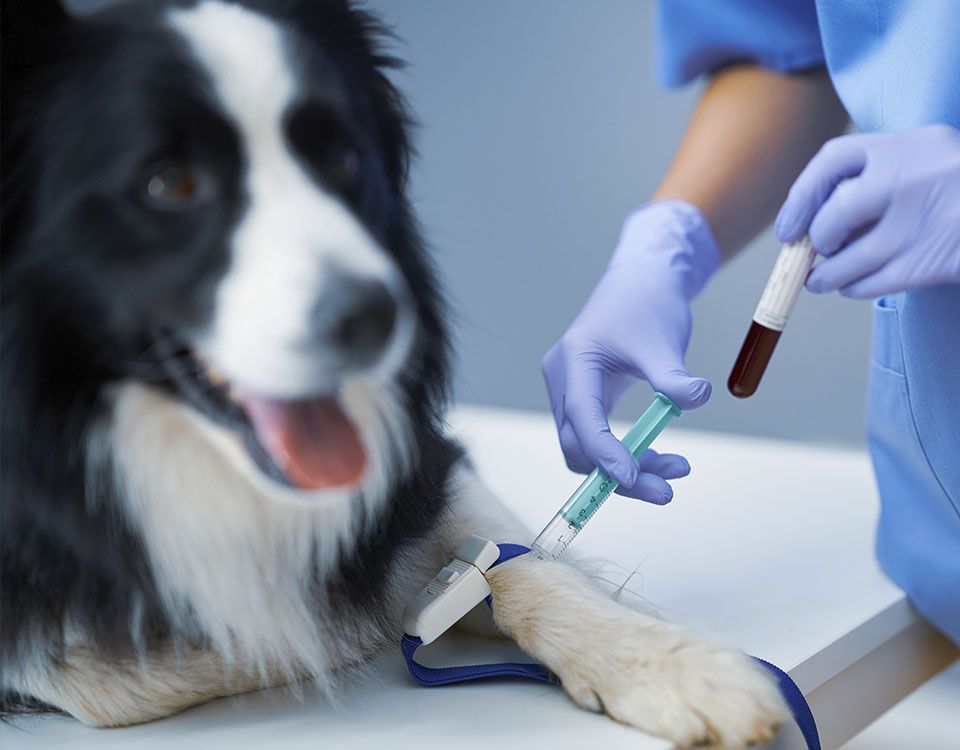 What is PRP
Therapy?
PRP therapy involves taking a sample of a pet's blood, and using a centrifuge to separate the platelets from the other blood cells. The platelets are then concentrated and injected back into the injured area to promote healing.
Benefits of PRP
Therapy
PRP therapy has been shown to be effective in treating a variety of conditions, including osteoarthritis, tendon and ligament injuries, and even certain skin conditions. PRP therapy can also be used to promote healing following surgery.

One of the main advantages of PRP therapy is that it uses the pet's own blood, which greatly reduces the risk of any adverse reactions. Additionally, PRP therapy can be used in conjunction with other treatments such as physical therapy, making it a versatile option for treating a variety of conditions.
How the Procedure
Works
The procedure starts with a blood draw from your pet. The blood is then placed in a centrifuge, where the platelets are separated from the other blood cells. The concentrated platelets are then injected into the affected area. The entire process takes about an hour and only causes minimal discomfort.

After the procedure, your pet may experience some mild soreness at the injection site, but this should quickly resolve. Most pets are able to return to normal activities shortly after the procedure.
Platelet-Rich Plasma in
San Marcos
If you're interested in PRP therapy for your pet, please contact us at East & West Animal Hospital. Our team of experienced veterinarians will be happy to discuss the potential benefits of PRP therapy and answer any questions you may have about platelet-rich plasma in San Marcos. With the help of our platelet separating centrifuge and our expert team, we're confident that we can help your pet heal and recover.
East & West Animal Hospital provides platelet-rich plasma therapy for dogs and cats in San Marcos, Rancho Santa Fe, Oceanside, Vista, Fallbrook, Escondido, Carlsbad, Encinitas, La Jolla, Temecula, and San Diego County.