At East & West Animal Hospital, we understand that receiving a cancer diagnosis for your beloved pet can be devastating. Our compassionate team is dedicated to providing the highest level of care for your pet while also supporting you and your family during this challenging time. We offer affordable palliative care for cancer patients in San Marcos and will utilize a variety of treatment modalities to help your beloved companion remain comfortable and pain-free for as long as possible. While a cure is not always attainable, our goal is to maintain your pet's quality of life.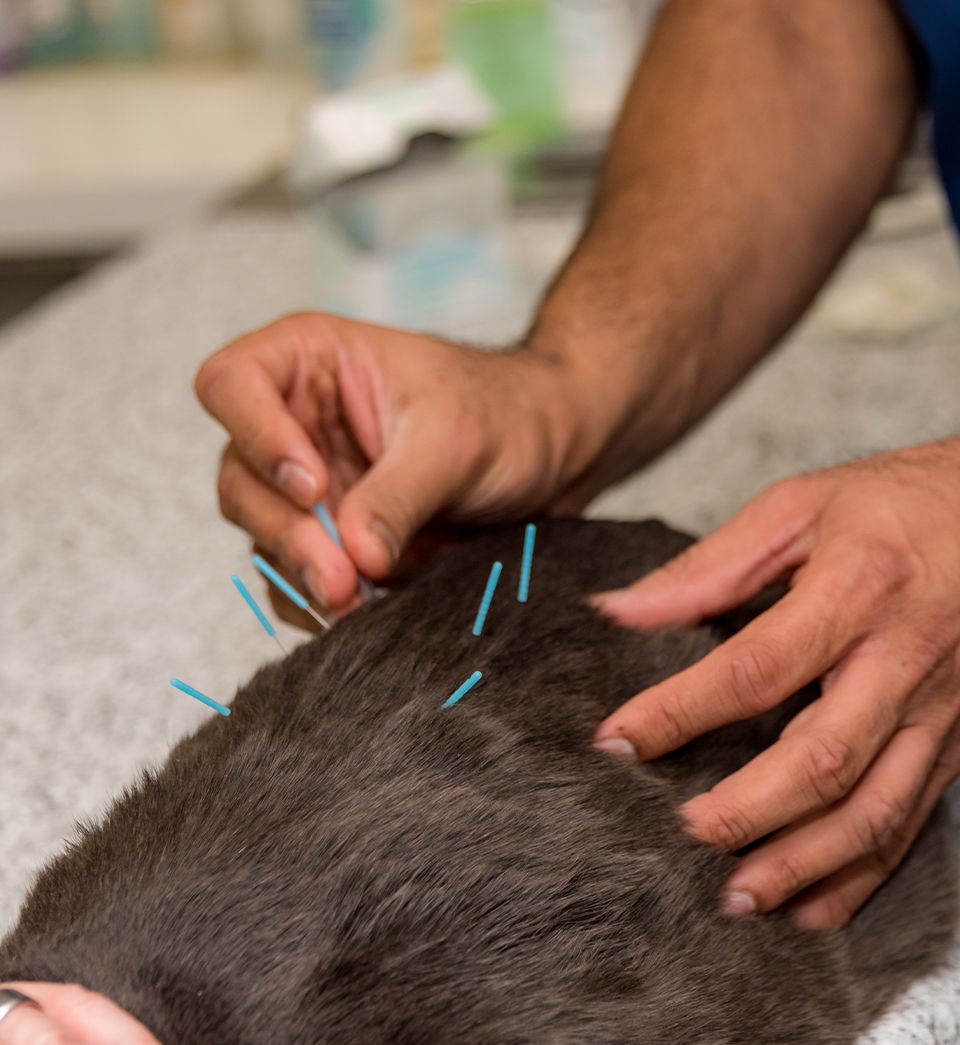 Western
Medicine
Our experienced team is trained in the latest western medical techniques for diagnosing and treating cancer in pets. This may include surgical debulking, chemotherapy, and radiation therapy. We work closely with you to create a personalized treatment plan that fits your pet's unique needs and circumstances.
Eastern
Medicine
We also offer eastern medicine as an additional treatment option. Eastern medicine is based on the principles of Traditional Chinese Medicine (TCM), which has been used for thousands of years to treat a wide range of illnesses. This method involves the use of herbs, acupuncture, and food therapy, which can help alleviate pain.
Holistic
Care
Holistic care takes into account the whole animal, including physical, emotional, and spiritual well-being. We believe that this type of care is ideal when it comes to palliative care for cancer. In addition to western medical techniques, your pet's treatment plan may include acupuncture, herbal medicine, and nutritional therapy. These complementary therapies can help to ease pain, reduce symptoms and side effects, and improve quality of life.
Affordable
Pricing
We understand that cancer treatments can be expensive, which is why we are committed to providing affordable palliative care for cancer for pets in San Marcos. Our hospital provides reasonable upfront pricing and works with pet insurance companies to make sure that your pet receives the best possible care.
Affordable Palliative Care for Cancer in
San Marcos
If your pet has been diagnosed with cancer or you have any concerns about their health, please don't hesitate to contact us. Our team is here to help and support you and your furry friend through this difficult time. Call now to learn more or schedule an appointment for palliative cancer treatment and support in San Marcos.
East & West Animal Hospital provides affordable palliative care for cancer for dogs and cats in San Marcos, Rancho Santa Fe, Oceanside, Vista, Fallbrook, Escondido, Carlsbad, Encinitas, La Jolla, Temecula, and San Diego County.