One of the many tools in our arsenal is the CryoProbe X+. With this device, we can remove benign skin lesions quickly and accurately. The best part? The process is completely painless. Your pet won't even need to undergo anesthesia! We are thrilled to treat masses using the CryoProbe X+ in San Marcos and are here to determine whether it is right for your pet.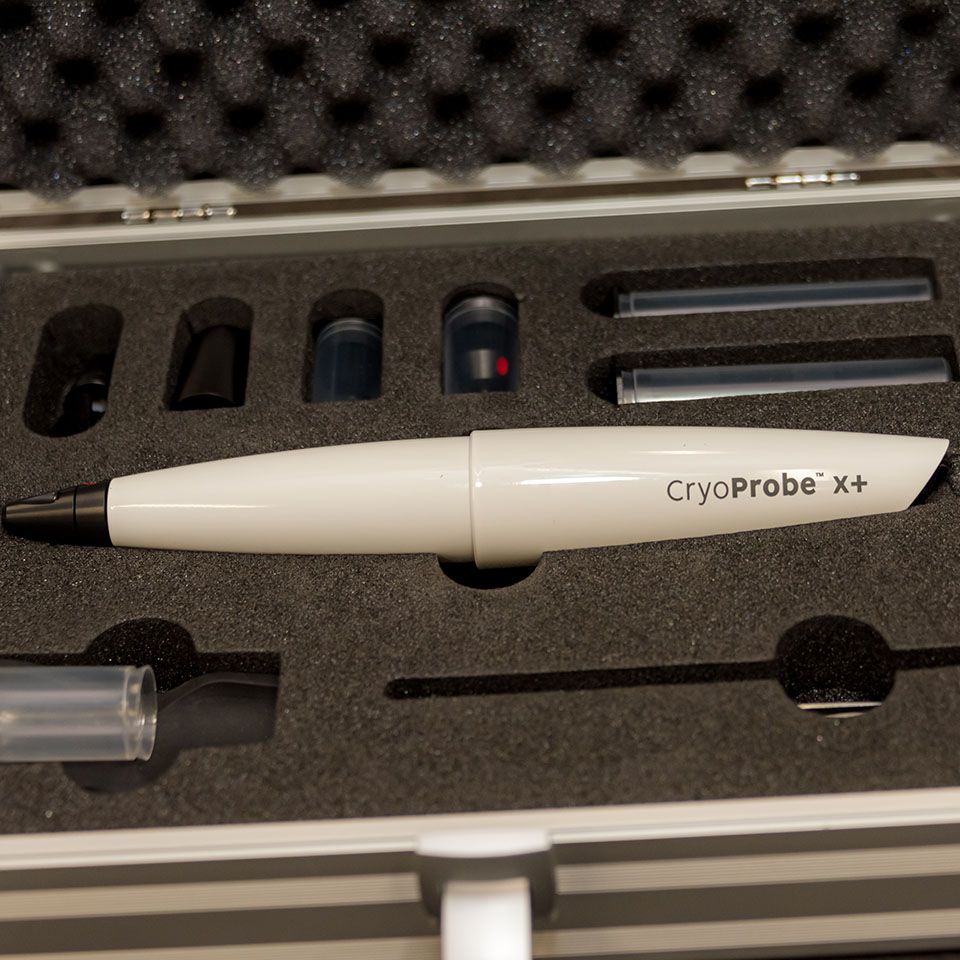 What is
CryoProbe X+?
CryoProbe X+ is a handheld device used to remove benign masses from animals. It is a non-invasive, non-surgical method of mass removal that is quick and easy for both the patient and the veterinarian. The most high-performance product in the CryoProbe range, it is excellent for removing small skin tumors, warts, oral tumors, ear tumors, and more. It has multiple power levels to treat lesions of various sizes and depths.
Benefits of
CryoProbe X+
CryoProbe X+ offers many benefits for pet owners and veterinarians alike. It is an efficient and safe procedure that does not require anesthesia. Plus, it is cost-effective and requires minimal downtime for the patient. The CryoProbe X+ also allows for precise targeting of the mass, which can help reduce the risk of recurrence while minimizing the risk of damaging healthy tissue surrounding the lesion.
How It
Works
The CryoProbe X+ removes lesions by freezing them in a process called cryo-necrosis. During treatment, the device rapidly brings the temperature of the affected cells down to at least -80°F. This causes ice crystals to form, breaking the cell membrane and destroying cell organelles and protein matrixes. Water floods into the surrounding area, resulting in a blister that disrupts the local blood supply.
Contact East and West Animal Hospital for
CryoProbe X+ in
San Marcos
If you are looking for a safe and effective way to remove benign masses from your pet, come to East and West Animal Hospital. Thanks to our CryoProbe X+, we can provide a quick and easy solution for your pet's needs.

Contact us today to schedule an appointment and learn more about how CryoProbe X+ could benefit your pet.
East & West Animal Hospital offers CryoProbe X+ for dogs and cats in San Marcos, Rancho Santa Fe, Oceanside, Vista, Fallbrook, Escondido, Carlsbad, Encinitas, La Jolla, Temecula, and San Diego County.