Like humans, dogs and cats tend to slow down with age, and they become more susceptible to a wide variety of health problems. That doesn't mean, though, that your pet's golden years should be any less comfortable or enjoyable than their earlier years. Here at East & West Animal Hospital, we offer specialized geriatric pet care in San Marcos and are here to help your beloved companion navigate the later years of their life.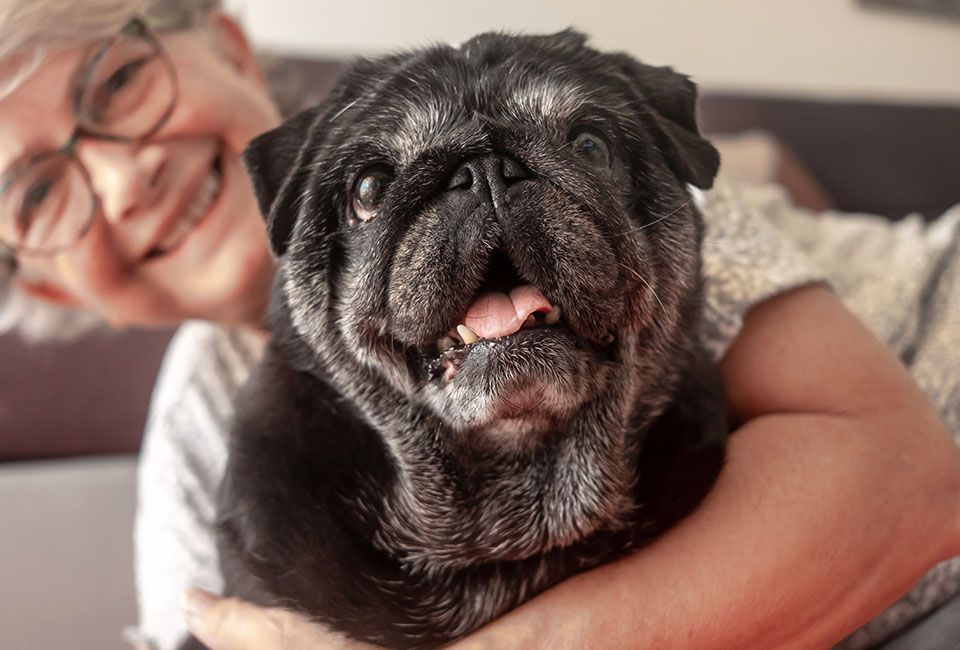 Caring for
Senior Pets
As pets get older, their needs change. They tend to slow down and be less active than they were in their younger days. This commonly leads to weight gain, which can contribute to many other problems. To avoid this, you'll need to adjust your dog or cat's diet to account for their decreased energy. You may also need to reconsider their exercise routine to ensure that they get the physical activity they need without overexerting themself.

Geriatric pets are more prone to arthritis, cancer, diabetes, and a plethora of other health issues. For this reason, we strongly encourage you to bring them in every six months for a checkup. This allows us to monitor their ongoing health and keep an eye out for early warning signs of problems. The sooner we detect and begin treatment for an illness, the better the prognosis.

Geriatric Pet Care in
San Marcos
By providing specialized geriatric pet care in San Marcos, we help older dogs and cats enjoy health, comfortable lives. As your pet's veterinarian, we will utilize a variety of techniques and treatment modalities to maintain or improve their quality of life. We'll also educate you on things you can do to better care for your pet during this stage of their life.

To learn more about caring for senior pets or to schedule an appointment for geriatric pet care in San Marcos, please reach out to us today. We are here to provide the compassionate care your companion needs and deserves.

East & West Animal Hospital provides geriatric pet care for senior dogs and cats in San Marcos, Rancho Santa Fe, Oceanside, Vista, Fallbrook, Escondido, Carlsbad, La Jolla, Temecula, San Diego County and Encinitas.