At East & West Animal Hospital, we take an integrative approach to veterinary medicine. We integrate Eastern and Western techniques to provide the best urgent care and holistic for our patients. Our team is passionate about educating clients to help them make the best decisions for their furry companions.
Quality Care
We are here to provide the quality care they need.
Welcoming Environment
We recommend treatments based on the unique needs of every patient.
Take a look at our
Veterinary Hospital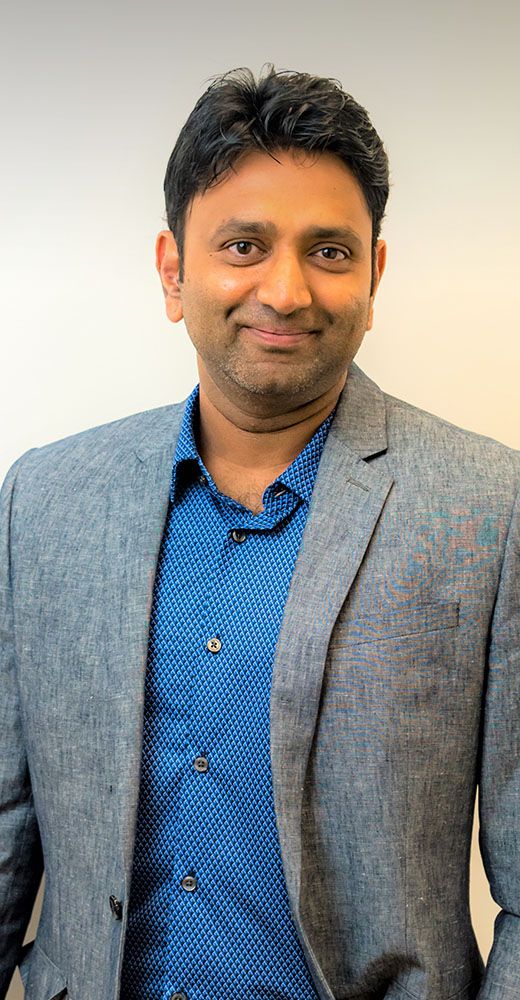 Dr. Murali
Konda
Certified Veterinary Acupuncturist
Dr. Konda was born and brought up in India. He raised animals from childhood and helped his parents run a dairy farm. His compassionate nature and eager enthusiasm for treating animals developed very young. His passion for veterinary medicine, higher education, and dream of treating animals on par with humans led him to immigrate to the States. He received his education in both India and the United States.
Dr. Konda received his veterinary degree from India. He earned a Master of Science degree from the University of Connecticut. He finished his ECFVG certification in 2010. He then moved to Dallas, Texas, to pursue his career as a veterinarian at a busy multi-doctor hospital. During his decade-long career, he received special training in internal medicine, dermatology, soft tissue surgeries, stifle joint diseases, and Arthritis management.
After focusing mainly on western medicine for 12 years, Dr. Konda developed a particular interest in integrative medicine. Especially acupuncture, medical massage, phototherapy (cold laser therapy), and herbal treatment to complement western medicine. To fulfill his passion for being the best at holistic medicine, he partnered with Dr. Nespor at East and West Animal Hospital. He takes pride in providing quality, compassionate, integrative, affordable veterinary services.
Dr. Konda is a member of the American Veterinary Medical Association (AVMA) and the California Veterinary Medical Association (CVMA). Dr. Konda finished his acupuncture, photomedicine (laser therapy), and medical-massage training at the Curacore Academy, Fort Collins, Colorado. He is in the process of getting training and certifications in herbal medicine, homeopathic medicine and animal chiropractic.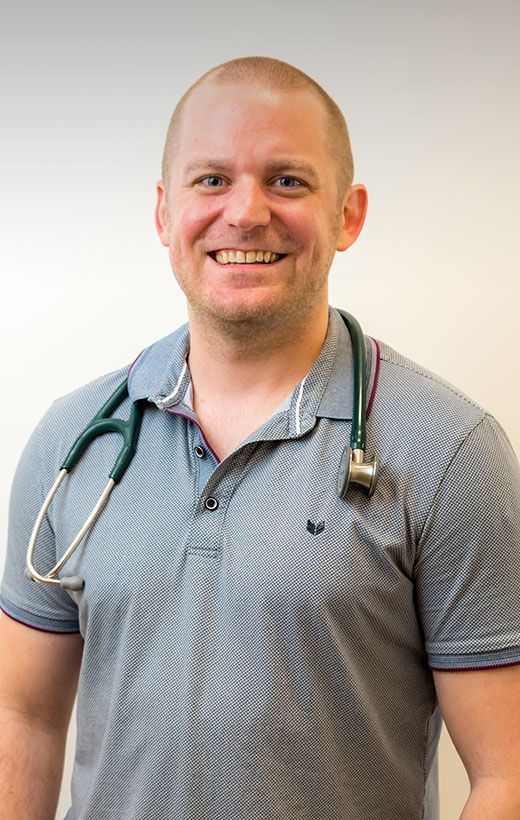 Dr. Christopher
Smith
Dr. Smith was born and raised in Indianapolis, IN, and pursued his pre-veterinary education at Purdue University. After deciding he did not enjoy the cold weather, he relocated to Florida and graduated in 2015 from the University of Florida's College of Veterinary Medicine.

His first job was a general practice in Las Vegas, NV, and he has since worked in a high-volume hospital in Phoenix, AZ, for several years. He enjoys cooking, traveling, and relaxing with his pets and partner at home. Professionally, his interests include the management of chronic disease, senior pet care, dentistry, and pain management. After years of practicing purely conventional western medicine, Dr. Smith is excited to be able to offer integrative treatment plans combining holistic options with more traditional medications. He has already completed training in herbal medicine and is in the process of becoming a certified veterinary acupuncturist in addition to more advanced herbal training.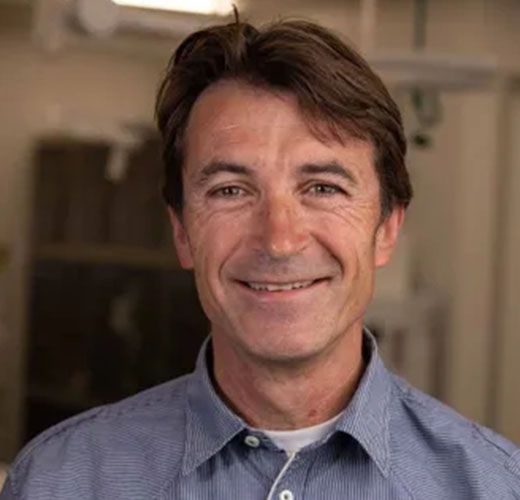 Dr. Tomas F.
Nespor
Certified AVIS Acupuncturist/Certified IAVC Chiropractor
The founder of East and West Animal Hospital retired on June 28th, 2023. He will still be helping us from time to time with relief work and special procedures.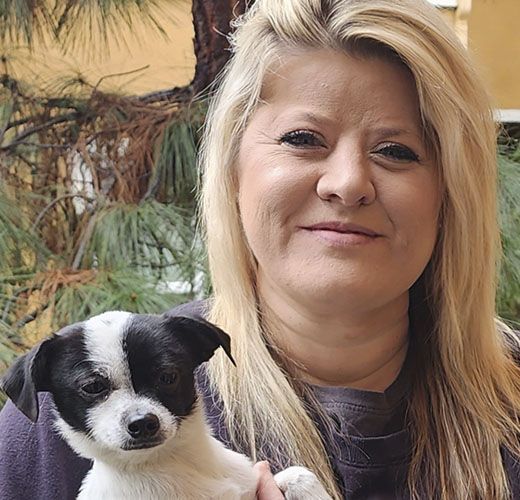 Lauren
RVT, Practice Manager
Our Practice Manager, Lauren, has been working with animals her whole life. She started her first job working with horses at 9 and moved into working with small animals at 19. It was then that she found her passion for caring for our small furry kids and their humans. In 2016 she became an RVT and had been going strong ever since. When she's not working, she spends her time with her family, including her dog Fievel and chameleon Mr. T.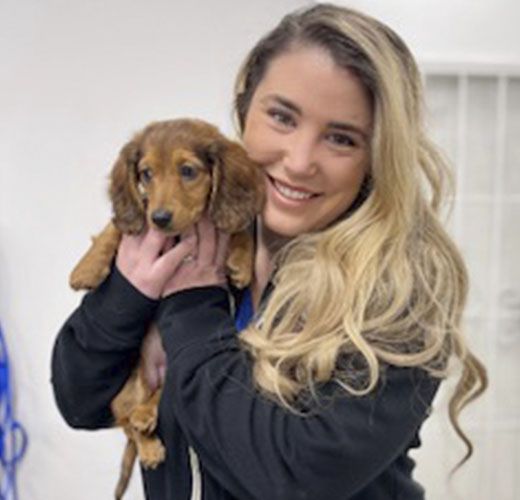 Megan
Client Service Representative (CSR) Manager
Born and raised in San Diego Megan is a true California girl! Growing up Megan had many animals, volunteered at the San Diego Humane Society and offered all her neighbors pet sitting services.
On her days off, she enjoys spending time with her family. They like to go camping, take trips to rivers/beaches, go to amusement parks, and she loves to watch her kids play sports. Megan has a Doberman named "Raven", a Chihuahua named "Massimo" and a cat named "Daniel".
In College, Megan began working at a veterinarian. She fell in love with veterinary medicine and customer care, and stayed in the veterinary field ever since. Megan thrives on making every client and patient feel as comfortable as possible so visits are a positive experience. She has been with East and West Animal Hospital since the beginning of 2021.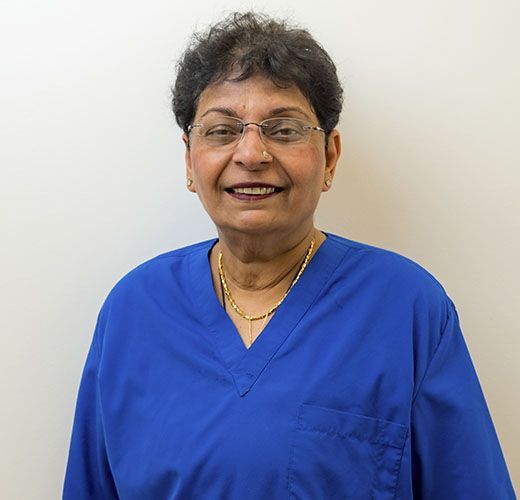 Mini
CSR
Mini was born in Punjab, India and came to the United States in 1981. She has been with East and West Animal hospital since September of 2020. When Mini is not working, she is cooking her favorite traditional Indian dishes. She loves all animals, but her favorite part of her job is interacting with the clients.
Haile
CSR
Haile grew up in Poway, California, and relocated here up north about two years ago. She has two wonderful and loving doggies at home: Nitrous, a 160lb Great Dane, and Mama, an 8lb Pomeranian. When she's not at work, she is hiking, at the gym, or out seeking new places for good food.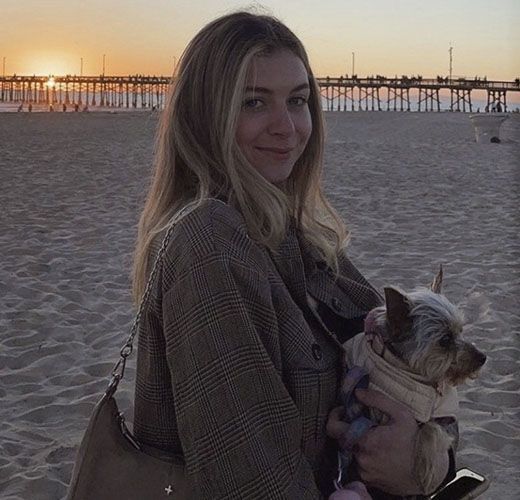 Danielle
Veterinary Assistant
Danielle joined EWAH in January 2019. She was born and raised in New Jersey and moved to California in 2015. She has had empathy, respect and love for all animals since a very young age and plans to continue her education toward a Veterinary Science degree. When Danielle isn't working, she's enjoying hiking, dining, and riding horses all around Southern California with her faithful little companion named Ginny a 4lb Yorkshire terrier/chihuahua mix.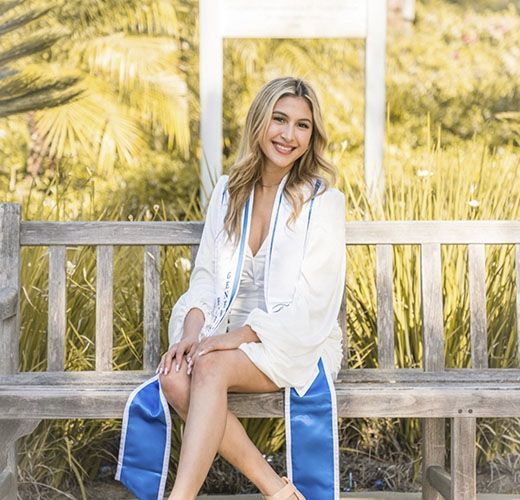 Esperanza
Veterinary Assistant
Esperanza has been with East & West Animal hospital since 2021. Her favorite breed of dog is Chihuahua, as she has three at home. She graduated from Cal state university of San Marcos, and is now pursuing a career in veterinary medicine. When Esperanza's not working, or in school, she's at the gym or in search of a lively venue to dance and hang out with friends.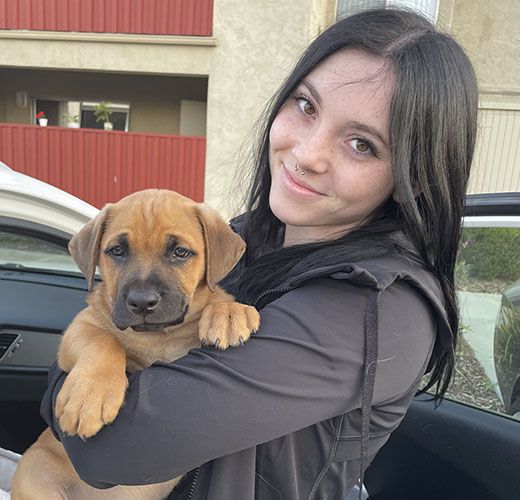 Emily
Veterinary Assistant
Emily joined our practice in March of 2022. She started her work in veterinary hospitals during high school and immediately pursued a career as a veterinary nurse after moving to San Marcos for college. She lives with her boyfriend in Carlsbad and enjoys spending time with their cat "Echo" and Rosy Boa "Jellybean."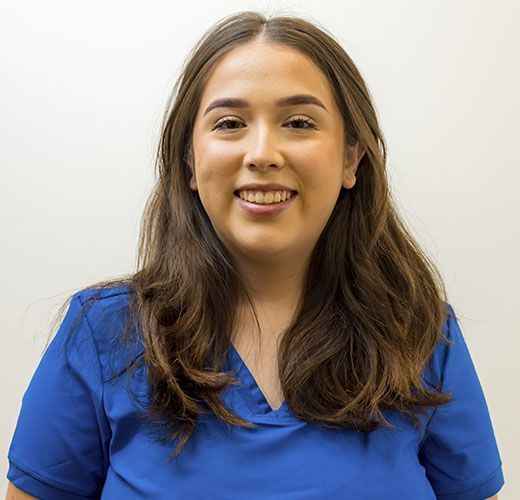 Cristal
Veterinary Assistant
Cristal started her career in the veterinary field in 2019. She has 3 fur babies Princess, Toast, and Yolk who she loves to spend time with.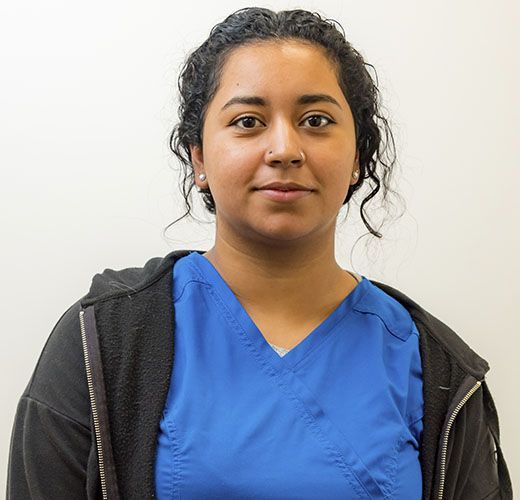 Adriana
Veterinary Assistant
Adriana has always been an avid animal lover. After graduating from Mission Hills High School in 2020 she pursued a career in the veterinary field. Immediately after finishing her certificate program at Pima Medical Institute, Adriana started her career as a technician. Fairly new to East and West Animal Hospital, she is onto her second year of experience in the field. When Adriana is not working, she enjoys cruising by the beach and caring for her three cats (Mochi, Marley, and Yoshi) as well as her turtle, Jeff.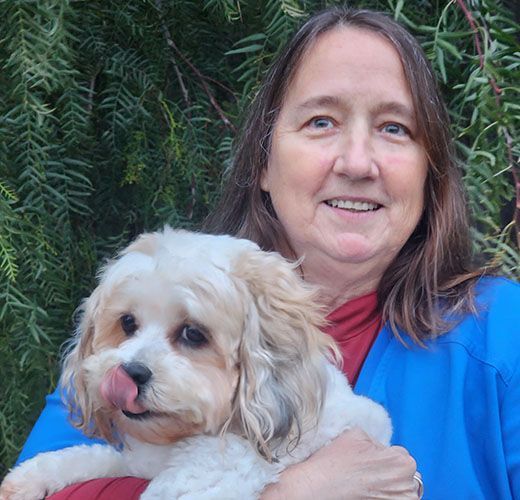 Sonja
Veterinary Assistant
Sonja has been with our office for about a year and a half. She has been working with animals for over 30 years. She lives in Oceanside with her family. She enjoys spending her free time with her husband and two daughters. Her fur babies include two dogs and three cats.
Armita
Veterinary Assistant
BIO Coming Soon.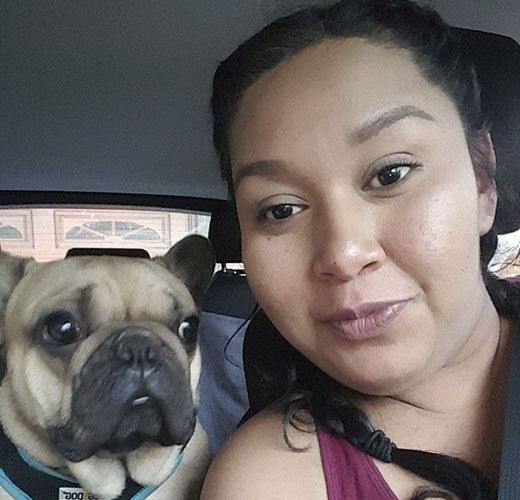 Miriam
Veterinary Assistant
This is Miriam, one of our vet assistants who joined our team last summer. She started working with animals when she got a job at Petco. She loved taking care of all the different types of animals. She wanted to get more involved, so she attended a vet assistant course. Now seven years later, here she is, loving her job. At home, she has a turtle and a dog who love to sunbathe together.
Chris
RVT
Christopher works with East and West Animal Hospital part time. He has been working in veterinary medicine since 2003. Since he was a young child, he always knew he wanted to work with animals. After spending years in software development, he decided to do what he truly loved. He has lived in San Diego his whole life and has two children Luke and Rayna, a rambunctious chihuahua named Fievel and a chameleon named Mr.T.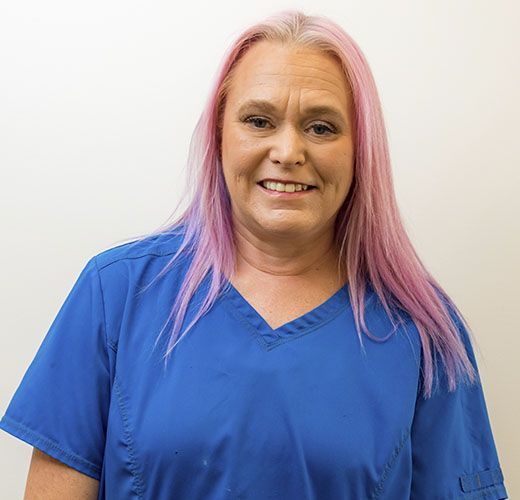 Lara
Assistant
BIO Coming Soon.
With a Holistic Veterinarian in
San Marcos
When you are ready to schedule your pet's appointment with a trusted holistic veterinarian in San Marcos, give us a call. We would love to help you give your pet as many healthy, happy years by your side as possible.
East & West Animal Hospital is a holistic veterinarian providing Eastern and Western veterinary medicine for dogs and cats in San Marcos, Rancho Santa Fe, Oceanside, Vista, Fallbrook, Escondido, Carlsbad, Encinitas, La Jolla, Temecula, and throughout San Diego County.