Poor dental hygiene can lead to a variety of health issues, including tooth decay and gum disease, which can ultimately lead to tooth loss and infections that can spread to other parts of your pet's body. We are proud to provide pet dental care in San Marcos and are here to give your furry friend the healthy smile they deserve!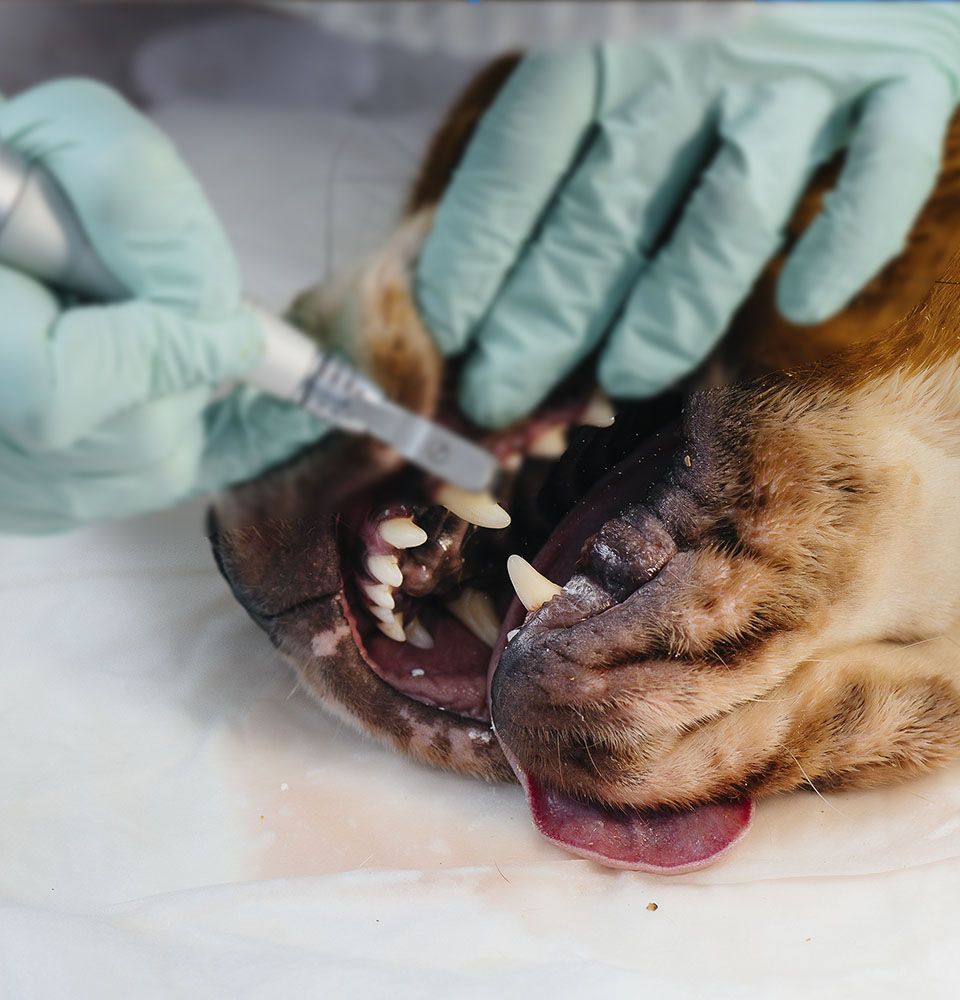 Regular Dental
Checkups and Cleanings
To ensure your pet's teeth and gums remain healthy, we recommend regular dental checkups and cleanings. During these appointments, we will examine your pet's mouth, teeth, and gums, looking for any signs of tartar buildup, plaque, or other issues. This is done while the patient is under general anesthesia. This ensures their safety and comfort while enabling our team to do a thorough job. We closely monitor all patients while under anesthesia to keep them safe every step of the way.
Home
Dental Care
In addition to regular checkups and professional cleanings, there are several things you can do at home to help maintain your pet's dental health. One of the most effective ways to keep your pet's teeth clean is through regular brushing. We recommend using a toothbrush and toothpaste specifically designed for pets, as human toothpaste can be harmful to animals. Additionally, we recommend providing your pet with dental chews and toys that are designed to help keep their teeth clean. If you need help, we'd be more than happy to show you how to brush your pet's teeth at home in between appointments.
Pet Dental Care in
San Marcos
At East & West Animal Hospital, we are dedicated to providing the highest level of care for your pet, including comprehensive dental care in San Marcos. If you have any concerns about your pet's dental health, or if it's time for their next checkup, please don't hesitate to contact us to schedule an appointment.
East & West Animal Hospital pet dental care, including exams and professional cleanings, for dogs and cats in San Marcos, Rancho Santa Fe, Oceanside, Vista, Fallbrook, Escondido, Carlsbad, Encinitas, La Jolla, Temecula, and San Diego County.