Our team of experienced veterinarians and technicians is dedicated to providing the highest level of care for your furry family members. We understand that the thought of your pet being in an emergency can be overwhelming, which is why we strive to provide compassionate and efficient care. If your pet is in need of emergency or urgent care in San Marcos, please reach out to us immediately. Time is of the essence in these situations.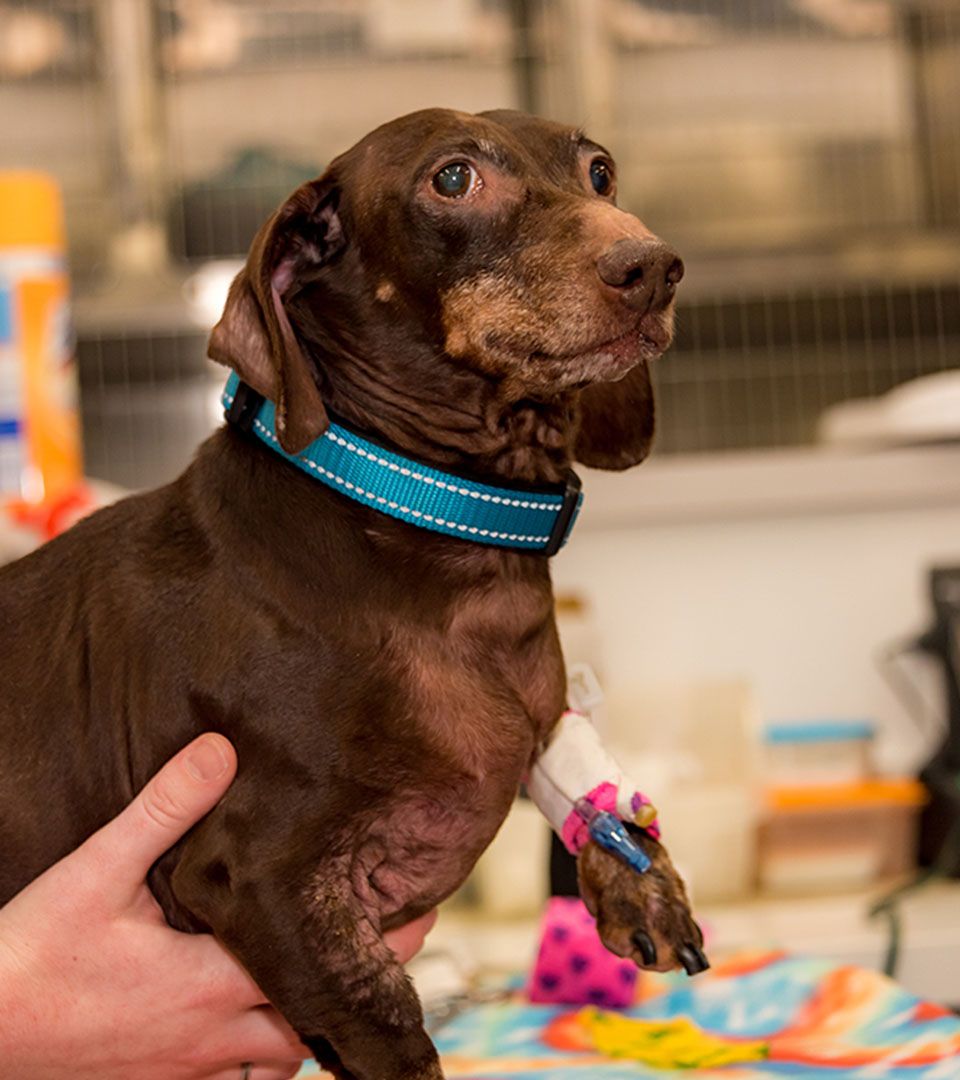 Our Emergency and Urgent Care
Services
Symptoms that may indicate an emergency in pets include:
Difficulty breathing
Severe bleeding
Seizures
Severe vomiting or diarrhea
Severe pain
Loss of consciousness
Bloated abdomen
Trauma or injury
Temperature above or below the normal range
Loss of appetite
Pale gums
Unusual lethargy
Rapid heart rate
Weak pulse
Changes in urination or defecation
If your pet is experiencing any of these symptoms (or any other symptoms that concern you), please do not hesitate to bring them to our emergency and urgent care facility. Our emergency and urgent care services include:
Initial examination and stabilization
Diagnostic testing (such as blood work, x-rays, and ultrasound)
Treatment and management of critical care patients
Pain management
Ear infections
Monitoring and support of vital organ function
Intensive care unit
Emergency surgery
Cardiopulmonary Resuscitation (CPR)
Gastrointestinal foreign bodies
Urinary obstruction
Anal gland abscess
Please call us for any emergency or urgent care needs.
To provide much-needed service – we are open until 8 PM on Wednesdays, Thursdays, and Fridays.
We are also open Saturdays to help with pet emergencies when your primary care veterinarian is closed.
Emergency and Urgent Care in
San Marcos
We understand that your pet is more than just an animal; they are a beloved member of your family. That is why we treat every patient as if they were our own. Our goal is to provide your pet with the best possible care and to ensure that they return home to you as quickly as possible.

If you have any questions or think that your pet may need emergency and urgent care in San Marcos, please do not hesitate to contact us. We are here to help.
East & West Animal Hospital provides emergency and urgent care for dogs and cats in San Marcos, Rancho Santa Fe, Oceanside, Vista, Fallbrook, Escondido, Carlsbad, Encinitas, La Jolla, Temecula, and San Diego County.