Are you concerned about your pet's allergies? Does their constant scratching keep you up at night, or have you noticed they experience gastrointestinal problems after eating certain foods? At East & West Animal Hospital, we offer comprehensive allergy testing and treatment services in San Marcos for both dogs and cats to help your furry friend overcome their allergies. We understand that allergies can be a source of distress for both you and your pet, and our team is here to help.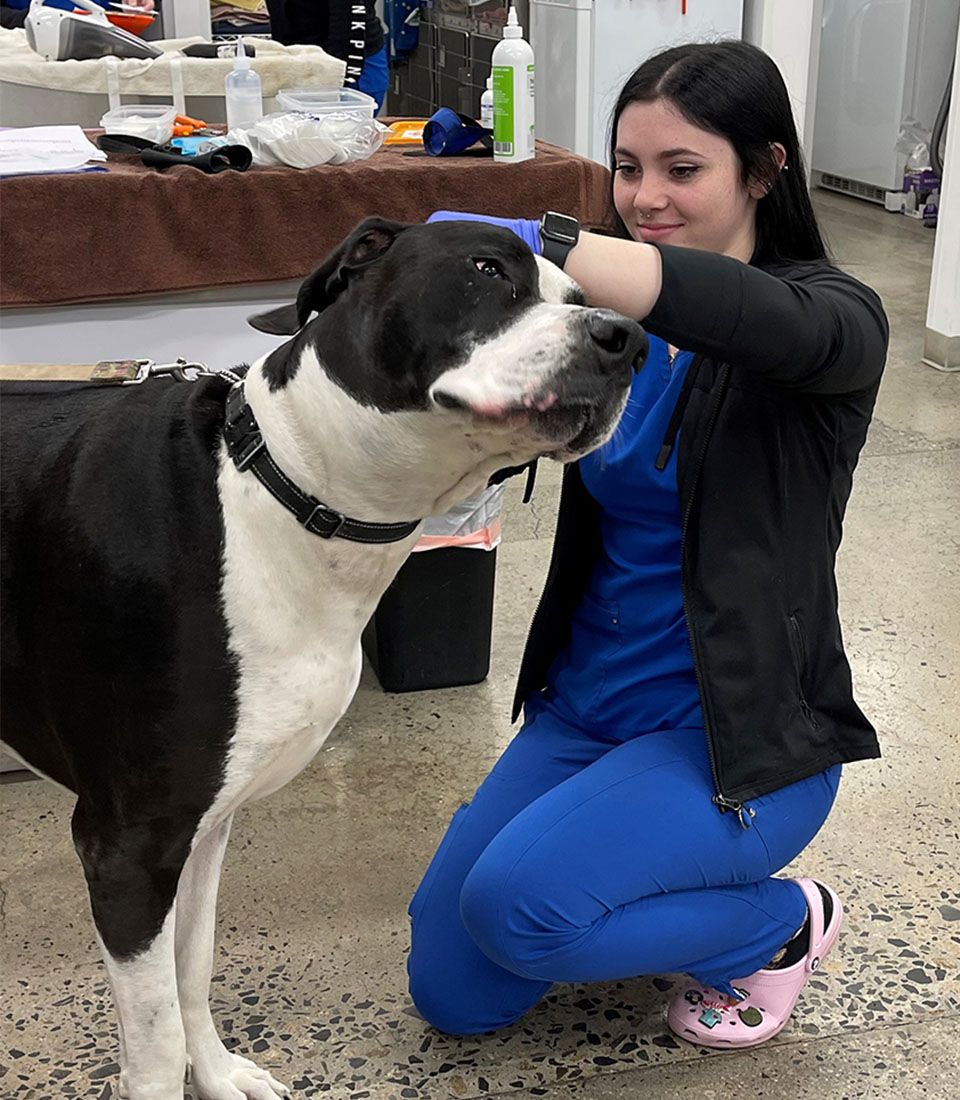 Diagnosing
Allergies
Just like humans, animals can develop allergies to a variety of things. Some of the most common allergies we see include food-allergic dermatitis, atopic dermatitis, and flea-allergy dermatitis.
Allergies cause a wide range of symptoms. If your pet has any of the following symptoms, we encourage you to bring them in for allergy testing:
Excessive scratching
Hot spots
Fur loss
Excessive licking or chewing
Swelling of the ears, face, eyelids, lips, or earflaps
Diarrhea
Vomiting
Chronic ear infections
Runny eyes
Our experienced team has the knowledge and skills to accurately diagnose your pet's allergies using a variety of tests. We use Nexmune laboratory for allergy testing as well as hyposensitization treatments. We may also recommend an elimination diet if we suspect that food allergies are the source of your pet's discomfort.
Treating
Allergies
Once the cause of your pet's allergies is identified, we will work with you to develop a comprehensive treatment plan. This may include prescription medications, lifestyle changes, or other therapies to help reduce your pet's symptoms and improve their overall quality of life.
Pet Allergy Testing and Treatment in
San Marcos
If you're worried about your pet's allergies, don't hesitate to contact East & West Animal Hospital. Our experienced team provides allergy testing and treatment in San Marcos to help your pet find relief from their symptoms.
East & West Animal Hospital provides allergy testing and treatment services for dogs and cats in San Marcos, Rancho Santa Fe, Oceanside, Vista, Fallbrook, Escondido, Carlsbad, Encinitas, La Jolla, Temecula, and San Diego County.