At East & West Animal Hospital in San Marcos, we understand that your pet is a valued member of your family and deserves the best possible care. That's why we offer medical massage therapy in San Marcos as a way to improve your pet's overall well-being and quality of life.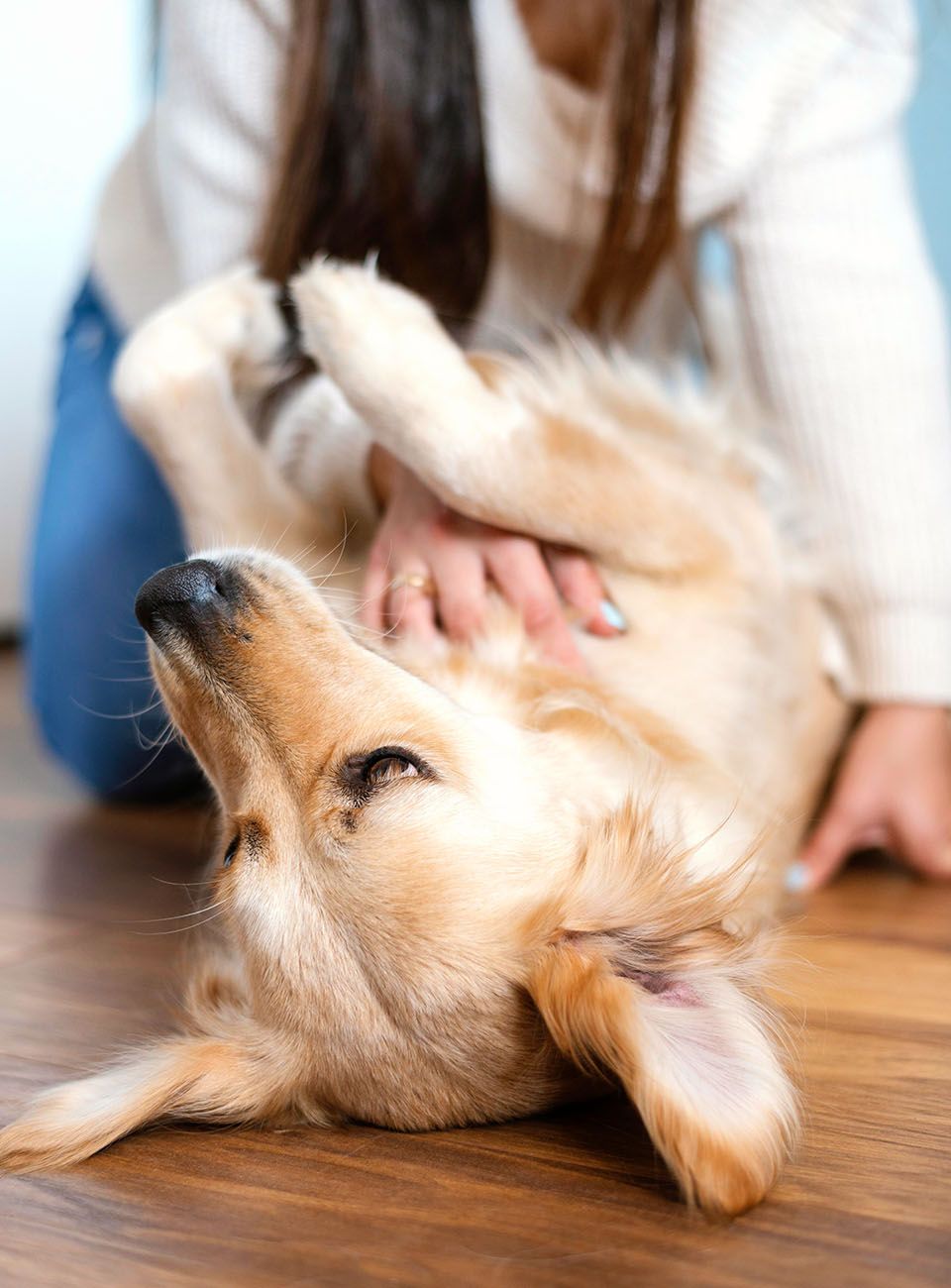 What is Medical Massage Therapy
for Pets?
Medical massage therapy is a form of therapy that uses various techniques to manipulate the soft tissues of the body to improve function and reduce pain. It can be used to treat a wide range of conditions, including arthritis, hip dysplasia, and other musculoskeletal disorders. It is also used to help pets recover from surgery or injury.
Benefits of Medical Massage
Therapy for Pets
Medical massage therapy can provide many benefits for your pet, including:
Improved mobility and flexibility
Reduced pain and inflammation
Increased circulation
Improved range of motion
Reduced muscle spasms
Increased endorphin release
Improved digestion
Improved immune function
Reduced anxiety and stress
Medical massage therapy can also help to improve the overall quality of life for your pet. Whether your pet is dealing with a chronic condition or recovering from an injury, medical massage therapy can help to reduce their pain and discomfort, allowing them to enjoy their life to the fullest.
What to Expect from a Medical
Massage Session
At East & West Animal Hospital, we will work with you and your pet to develop an individualized treatment plan. The initial consultation will include a thorough assessment of your pet's condition, including a physical examination and discussion of your pet's history and symptoms.

During the massage session, your pet will be positioned comfortably on a table or mat. We will use a variety of techniques, including petrissage, effleurage, and friction, to manipulate the soft tissues of the body. The massage therapist will also use gentle stretching and range-of-motion exercises to help improve flexibility and mobility.

After the massage session, your pet may be a little sore or tired, but this is normal and should resolve quickly. You will also be given recommendations for at-home care, such as exercises or stretches that you can do with your pet to help maintain the benefits of massage therapy.
Call Now to Schedule Your
Pet's Medical Massage in
San Marcos
If you're interested in learning more about medical massage therapy for pets in San Marcos, please contact us to schedule a consultation. We are here to provide your beloved companion with the loving care they need.
East & West Animal Hospital performs medical massage for dogs and cats in San Marcos, Rancho Santa Fe, Oceanside, Vista, Fallbrook, Escondido, Carlsbad, Encinitas, La Jolla, Temecula, and San Diego County.