Even something as simple as bringing your beloved companion in for a routine spay or neuter can be worrisome. After all, your pet is a treasured member of your family, and it's only natural to worry about their well-being.

At East & West Animal Hospital, we understand. We perform a wide range of basic and advanced surgeries in San Marcos and are here to put your mind at ease. All procedures are performed in our state-of-the-art surgical suite using the latest technology and safest anesthesia protocols. We take patient safety and comfort very seriously, so you can rest assured that your beloved pet will be in excellent hands while in our care.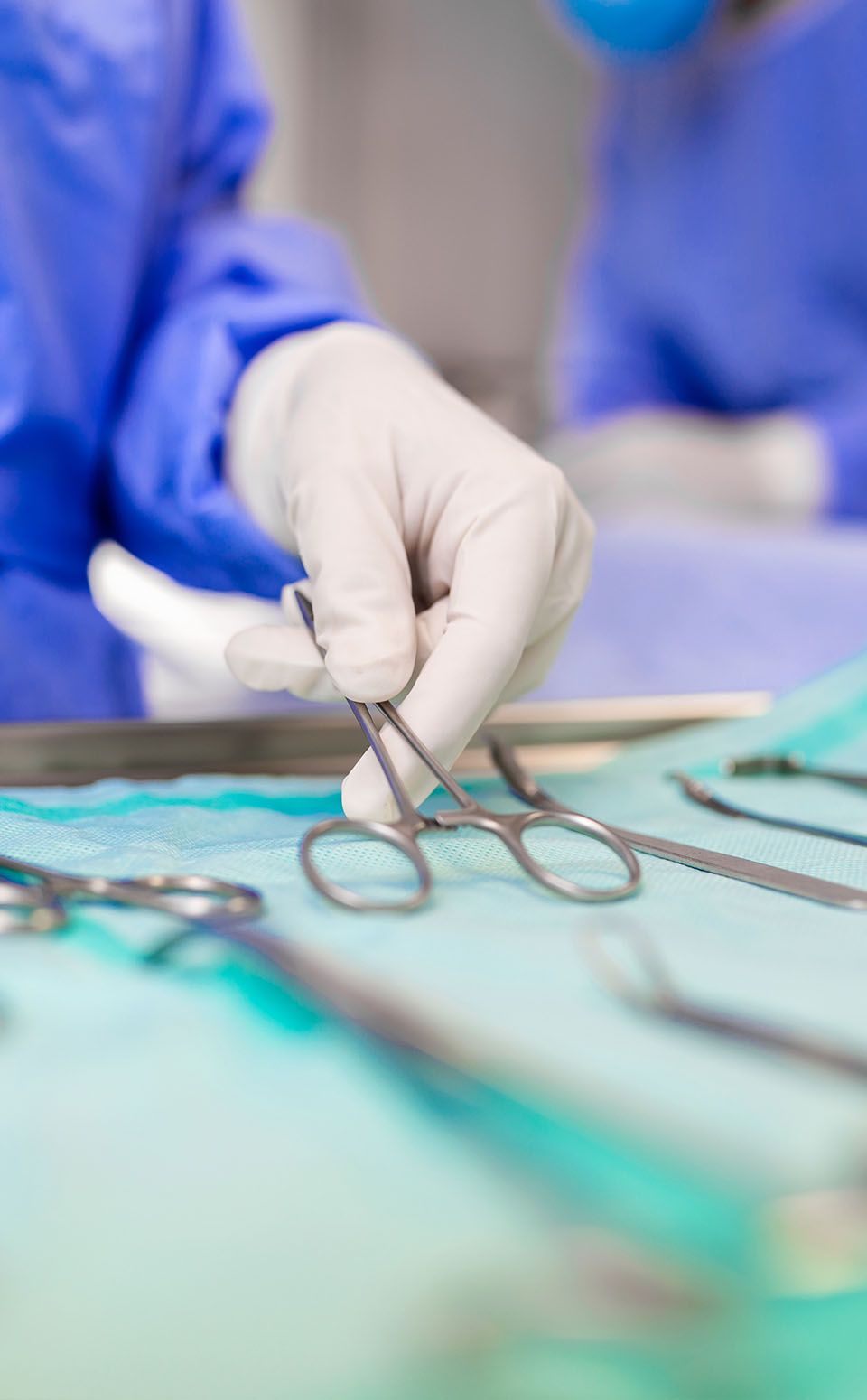 Our Surgical
Services
We perform routine and complex procedures for dogs and cats. From basic soft-tissue surgeries to complicated orthopedic surgeries, we do it all. Our in-house veterinarians perform many of these procedures. However, we also work with specialized surgeons who visit our facility or care for our patients in specialty hospitals.

Thanks to our state-of-the-art electrosurgery unit, we can perform a wide range of surgeries with the utmost precision and efficiency. Electrosurgery enables us to cut tissue and manage bleeding with a single device. This can decrease procedural time, reduce blood loss, and minimize the amount of time a patient needs to spend under anesthesia. All in all, our electrosurgery suite provides better and safer results for our patients and offers greater peace of mind for pet parents.

The surgeries we perform include:

Spay/Neuter
Wound and Laceration Repair
Tumor Removals
Oral Surgeries
General and Advanced Abdominal Surgeries
C-Sections
Surgical Artificial Inseminations
Medial Patella Luxation Repair (MPL)
ACL Surgery
Femoral Head Ostectomy (FHO)
Tibial Plateau Leveling Osteotomy (TPLO)
In addition to our surgical services, we provide laser therapy as a complementary service to help decrease post-surgical pain, promote faster healing, and minimize the formation of scar tissue.

Please note; the above list is by no means exhaustive. We are equipped to provide many surgical services thanks to our state-of-the-art surgical suite and skilled staff. If your dog or cat needs a procedure not mentioned here, please contact us. We'll gladly help if we are equipped to do so or point you in the right direction if they need to see a specialist.

Basic or Advanced Surgery in
San Marcos
If your pet needs basic or advanced surgery in San Marcos, we are here for you. We go to great lengths to keep all surgical patients safe and comfortable, and our team is more than happy to address any questions or concerns you may have. Please contact us today to schedule a consultation.
East & West Animal Hospital performs basic and advanced surgery for dogs and cats in San Marcos, Rancho Santa Fe, Oceanside, Vista, Fallbrook, Escondido, Carlsbad, La Jolla, Temecula, San Diego County and Encinitas.